seriously awesome!
Cuci The Musical 2
Papa got 5 tickets for VVIP seat since Pos Malaysia is one of the sponsors for this theatre-musical. soo, we had fun :)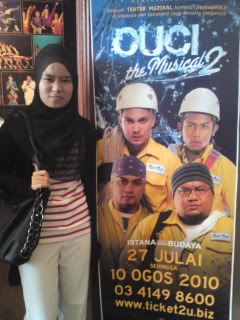 p/s : dilarang makan di dalam hall, nanti kena sound :P
Experiment Biology - Reproduction
poor rat. rat or hamster? oh, I called
her
Halimah Jongang because of
her
two front
teeth are seriously jongang and kuning :D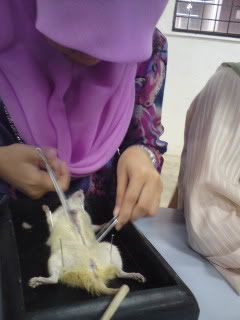 You've left me alone, dear roommate.
she'd got an offer to Maktab Perguruan somewhere in Melaka, so she accepted the offer and left me alone. so I did everything alone each and every single day including wake up in the morning. yes, I managed to wake up on time, so far.
orang yg kononnya nak kejut everyday entah ke mana dissapear as always.
not cool. I repeat, not so cool :(
I am a loner and loser, sometimes. *sigh*
life goes on babe. and I am stronger than you thought.